Vision
Brown Yardley Research was founded on a simple premise - to create a trusted, agile, creative, and highly competent research partner for you. We are here to serve all of your market research needs.
Our goal for each and every project is to deliver the best possible research. We strive to do that in a way that is professionally rewarding for you as well as for us.
Learn more on this website about Brown Yardley Research, and how we can help you in your quest.
versatility
Flexibility and diversity are hallmarks of Brown Yardley Research; the ability to expertly and efficiently handle all types of research studies has made Brown Yardley a vendor of choice for a wide variety of companies and brands.
corporate reputation
On behalf of a many-faceted corporate juggernaut, Brown Yardley has conducted an annual corporate reputation study spanning 23 countries throughout the Americas, Asia Pacific, and EMEA.

Consisting of both executive and consumer audiences, this study has been designed to benchmark and track the reputation of a company that consistently places among the leaders on Fortune's Most Admired Companies list.

Working with both regional and in-country partners, Brown Yardley has been able to deliver meaningful and timely results to this client of 25+ years.
brand reputation
In 2015 Brown Yardley conducted a brand reputation study on behalf of one of the world's leading financial institutions in order to assess its brand reputation.

Respondents consisted of senior level decision makers in large institutions in 10 financial capitals around the world. Rigorous screening criteria ensured that the appropriate individuals and companies were included in the final sample.

In addition to measuring the brand health of the client and its top competitors, the research also identified the key drivers of consideration and purchase behavior. Moving forward, the research will be used to inform further decision making and enable the brand to be successfully managed over time.
product development
One of the world's leading manufacturers of pumps was interested in developing a new pump that would integrate cutting-edge technology and become one of the most innovative products in the industry.

In order to assist in the development of the pump, Brown Yardley interviewed key customers and prospects around the world. As the research demanded detailed knowledge of the pump and the industry, Brown Yardley and its partners were comprehensively briefed on the pump's technology and conducted in-depth telephone interviews among respondents.

The research helped to guide our client's engineers in the development of the pump and provided the Brown Yardley interview team with a new found respect for what these pumps are capable of.
slogan evaluation
In an effort to support its revitalized brand positioning, a leading manufacturer of orthopedic devices was interested in testing several proposed slogans.

Brown Yardley conducted interviews among surgeons and patients in five key markets: France, Germany, Italy, Japan, and the US. Using a "blind" online approach, the research was designed and completed within a four week period in order to meet an aggressive deadline.

The research was successful in that it revealed that one of the four slogans was seen to be believable and unique, and aligned particularly well with the client's proposed positioning.
logo evaluation
One of the nation's top pet retailers was interested in assessing customer and non-customer reactions to five proposed logos in terms of their overall appeal and on specific statements and attributes.

Working closely with the design firm that created the logos, Brown Yardley designed the research so that each of the five logos was evaluated using monadic testing with an equal number of customers and non-customers evaluated each logo.

Two logos emerged as "winners", with each communicating a slightly different message — the first logo conveyed an image of a store that is "welcoming", "fun", and a "pet advocate", while the second logo received strong ratings on being seen as "trustworthy." Both logos were strong candidates for consideration; the client felt confident about moving forward with either one of the two logos.
advertising assessment
When one of the world's top hotel brands was interested in testing reactions to a series of proposed online and print ads among potential guests, they asked Brown Yardley to design and field a study to determine how effective each ad was in terms of impacting opinions and behavior.

Based on thousands on interviews conducted across 10 countries, the survey utilized "hot spot" technology that enabled respondents to click on specific aspects of the ads that they found particularly appealing and relevant (e.g., the image, the headline, the copy, the logo, etc.).

In the end, the research identified the most attractive ads / themes in each country. Just as importantly, the analysis helped to pinpoint potential confusion in terms of what the images in certain ads were suggesting.
advertising tracking
For the past 12 years, Brown Yardley has been tracking the advertising impact of one of the world's leading aerospace companies.

Conducted across seven key markets, including countries in the Americas, Asia Pacific, the Middle East, and Europe, this study targets senior level executives who are viewers / readers of the channels / publications where the advertising is appearing. Supplemental research is carried out to pinpoint the impact of the company's digital advertising among visitors to specific websites.

This research has helped our client assess the effectiveness of its advertising and determine when there may be a need to refresh executions and / or campaigns.
customer research
Working with one of the world's leading jet engine manufacturers, Brown Yardley developed a research program that has run for several years. The objective of this research is to identify customer values and determine the extent to which the client was delivering on these values.

The research consisted of conducting "blind" in-depth telephone interviews with customers and prospects where the identity of our client was not disclosed. The study was conducted with senior level airline, OEM, and O&R executives in over 25 countries. Brown Yardley partnered with in-country vendors in the various markets to complete the fieldwork.

The research helped identify areas in which the client was exceeding, and falling short of, expectations relative to key competitors on a global and regional basis in this highly competitive industry.
employee value proposition testing
A leading payment processing solutions company wanted to determine the key attributes that would form the basis of a employee proposition statement.

This research study consisted of conducting online surveys with a cross-section of over 1,000 employees. Brown Yardley worked closely with the client in developing the survey for use in the research, relying on our experience in this area as well as the client's past research.

In the end, the research identified the key drivers of a successful value proposition statements across different segments of employees, including those determined to be the "best and brightest."
brand positioning
One of the top international daily deals sites was interested in determining how they fit into their target audience's discretionary shopping habits and how they compared with other deals sites, as well as other retailers competing for the same share of wallet.

Brown Yardley designed a hybrid study consisting of both a series of focus groups conducted in New York, London, and Paris, as well as an online quantitative study.

The research revealed that customers daily deals sites were becoming blurred in consumers' minds and that the daily deals category was seen as an increasingly crowded space with little to distinguish providers. At the end of the day, the research helped our client successfully carve out a unique and desirable space for the brand in this competitive market.
naming research
When deciding on a new credit card aimed at college students, one of the leading credit companies in the world called on Brown Yardley to design research to assess reactions to proposed names.

In total, over 3,000 interviews were completed among key audiences: students entering college, college students, parents of students entering college, and parents of college students.

Among the eight names tested, one name performed exceptionally well across all four audiences and clearly stood out as the strongest candidate. This name placed first on overall appeal and as the most likely to convey "optimism" and "confidence", two of the most desired attributes.
sponsorship research
For an Olympics sponsor Brown Yardley developed a hybrid study consisting of both online and in-person, intercept interviews in order to determine the impact of the client's sponsorship.

Using a split sample, the online quantitative study looked at impact of the client's advertising which ran immediately before and during the Games. The onsite interviews took place in an outdoor plaza near the Olympics Village where our client's OOH advertising was displayed — respondents were asked what sponsors they could recall and, once informed of our client's sponsorship, what impact this sponsorship had on opinions and behavior.

The research showed that aided ad recall levels were twice as high among those respondents interviewed in the plaza (as opposed to the control group) and that awareness of our client's businesses highlighted in the ads had increased significantly (a key objective of the sponsorship).
employee research
Brown Yardley has conducted multiple qualitative and quantitative studies among employees on behalf of many clients.

Ranging from satisfaction research to studies examining employee attitudes toward changes in healthcare and pension benefits, these studies have helped clients develop internal strategies and fine tune communications.
website functionality research
Brown Yardley has worked with clients to assess reactions to websites in terms of navigation and overall usability. This research has also been used to identify aspects of the website that are unclear or confusing and gather suggestions as to how the websites can be improved.
experience
Jeff has assisted many blue-chip multinational clients in managing their images and building communications strategies.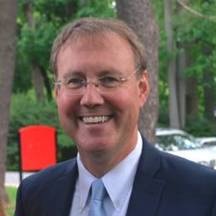 Jeff Brown
During Jeff's 25 + years of experience in research and consulting, he has developed expertise in image assessment, particularly in the areas of corporate and brand equity as well as international tracking research among varied audiences.

In conjunction with his proprietary research, Jeff had designed and launched industry-recognized syndicated brand reputation management tools.

Possessing a strong background in both qualitative and quantitative research, Jeff has moderated hundreds of focus groups and has facilitated and attended groups around the world.

Jeff has been a regular speaker at the Association of National Advertisers, the Conference Board, the Institute for International Research, and other professional organizations.

Prior to forming Brown Yardley Research in 2000, Jeff was the Director of Opinion Research Corporation's (ORC) Corporate Reputation & Branding Practice.
partnership
We help our clients design and build all types of research studies, from quantitative to qualitative, from domestic to international. At the end of the day, our goal is to earn that same level of confidence from every client.